Are you looking for the top website redesign company in Phoenix? Congratulations, you've found us! We'll put our years of experience redesigning business websites to work for you. We'll improve your online marketing efforts by creating a user-friendly, attractive website. People will love how easy it is to use.
Would you like to dominate the competition on Google? Our SEO Services will increase your search engine rankings during your website redesign project, resulting in a steady stream of valuable leads for your company.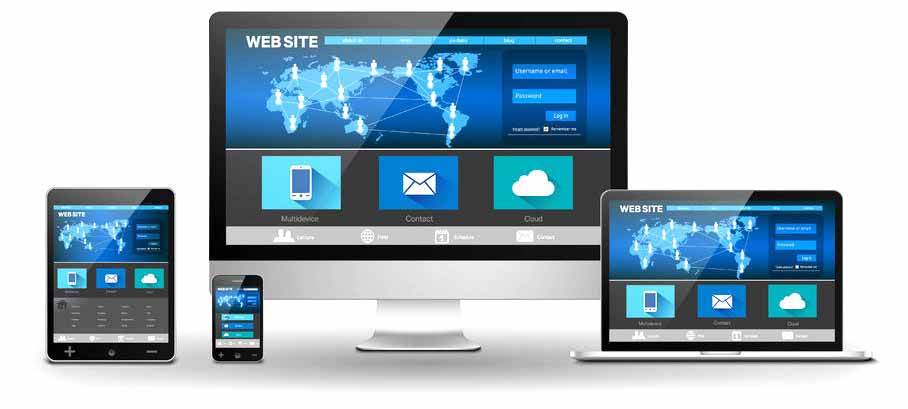 Professional website redesigns by BANG! use responsive design. Why does responsive website design matter? Today the average website receives over half of its web traffic from mobile devices, making responsive website design a must to remain competitive. Especially with the younger generation, if your website doesn't provide a great user experience on their iPhone or Android device, you will not get their business. People will not put up with a "pinch and zoom" website experience.
Website Redesign Process Best Practices
Establish your Primary Goal
Inform site visitors? Educate them about your products and services? Lead Generation? Get them to contact you? Improving your brand's image? All the above?
What is your website strategy?
Having clear-cut expectations and a dominant CTA (Call to Action) helps your site redesign go smoothly, and we'll deliver a site that converts site visitors into customers.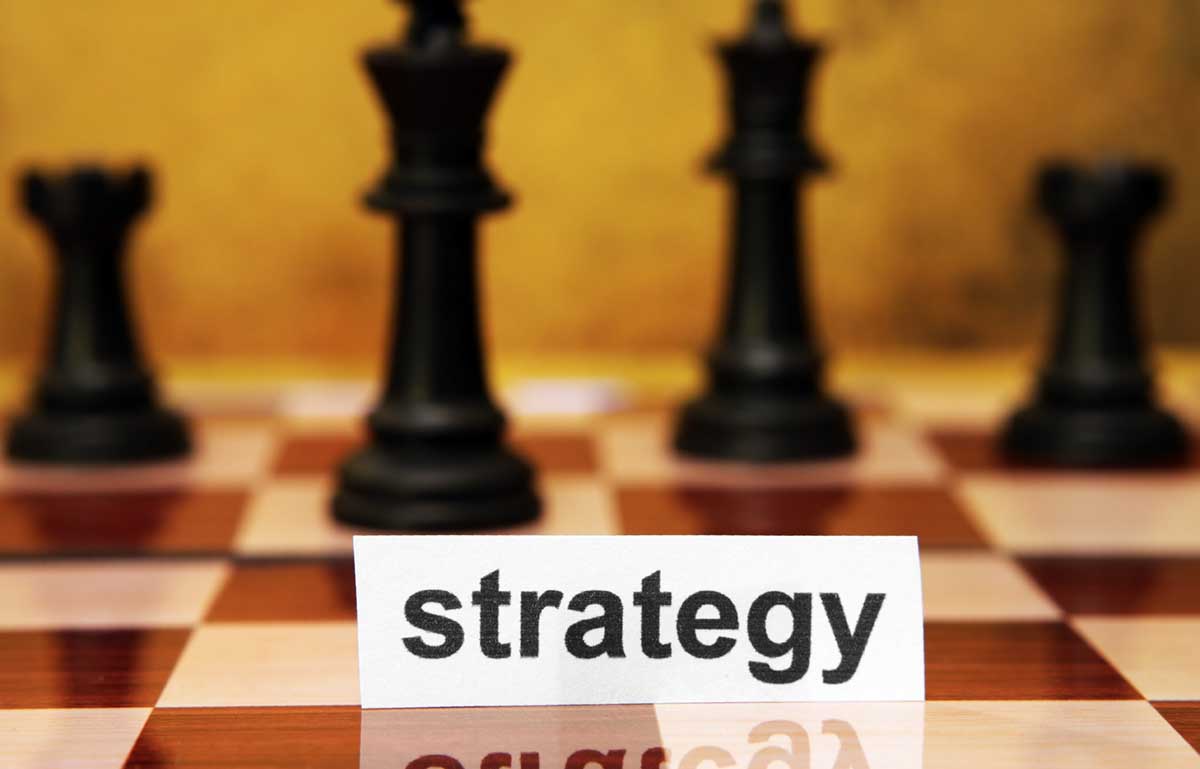 Know Your Target Audience
Who will be visiting your redesigned site? A "Boomer" that will need larger font sizes and additional trust signals before they do business with you? Or a "Millennial" with a short attention span. These two extremes of site visitors will need very different approaches. Analyzing your target visitors' demographics from income to education and reading levels should be considered before the redesign.
Keyword Research
Knowing how your customers search before you redesign the site will pay massive dividends in your search rankings. Search Engine Optimization is a must if you want your business's website to be found on Google when potential customers search generically for your product or service.
Design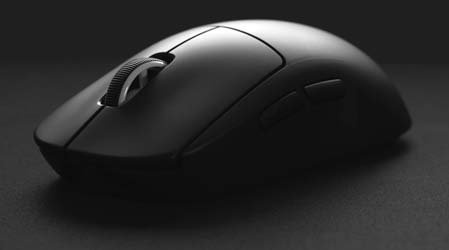 Now, put the design team to work making certain visual elements of the site reinforce and support your brand's image and communicates "who you are" and "what you care about." Are you using the right colors? Fonts? Images? Will stock photos do, or do we need to hire a professional for a photo or video shoot (don't worry, we've got you covered there). Do you have a clear tagline or slogan that quickly conveys your USP (Unique Selling Proposition)? By the way, ours is "Websites With IMPACT! - Measurable Results Guaranteed," and we mean every word of that.
Don't skimp here. Hire a web designer in Phoenix that understands the local market and the culture in the Valley of the Sun. Your online presence will likely be the first introduction to your business, don't let it be the last.
Website designs today should be clean, clear, and concise. You've got just seconds to reinforce you have what the site visitor is looking for, and you are the right company to sell it to them.
Development
The nuts and bolts and behind-the-scenes guts of your site. Do you have any custom web programming needs that need to be considered? Calculators, to determine what customers need? Forms to let them communicate with you efficiently?
Do you want to update the site yourself? Then you'll need a CMS (Content Management System), something like WordPress, but we have an easier to use, more accessible, and more secure solution than WordPress.
Deploy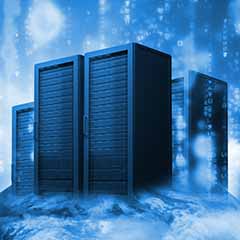 You don't have a new website until it's live on the Internet. You will never need to worry about hosting as we'll launch your website on our super fast and strategically located servers. There will never be any finger-pointing between the designer and the hosting company either because we handle both areas for you. Beware of the web designer who asks you where you want to host the site. It probably means they don't provide that service.
Dominate
Put our digital marketing services to work for you. Once your new site is launched, start a monthly SEO campaign so you can monitor where you are now and where you need to improve in the search results. Our decades of experience in SEO will come in handy here as we've taken on the toughest to rank industries and put them at the top of Google's results.

Frequently Asked Questions about Website Redesign
What is Website Redesign?
Upgrading and converting an old website into a beautiful modern website without changing the domain name of the site. Note: Changing your URL or, even worse, your domain name is an absolute no-no for SEO. Redirecting old URL's to new ones if they change is a critical step during the redesign and deployment process.
How to Know if Your Website Needs a Redesign?
A new, redesigned website is in order if you aren't confident of the answers to the following questions.
Was your website designed a long time ago, i.e., more than two years?

Is the look and feel stale? Or put another way, does it still have visual appeal?

Does it support your brand's image?

Is it a user-friendly website?

Is your site confusing or challenging to navigate?

What is your website's bounce rate like? (how many people leave after viewing just one page)

Does it have up-to-date information, or is it horribly out of date?

Is the text content still relevant?

Is it hard to maintain your current website? If it is, an upgraded content management system is in order.

Is your current website incapable of fulfilling all of your online marketing objectives?

Is your current site ranking in the search results as high as you would like it too?

Generally, if you are asking the question, is it time for a new website, the answer is yes, it's time for a website redesign. We have plenty of professional website redesign service options available for you.
What are the Benefits of Redesigning Your Website?
The benefits of a new website include...
Improved impression of your brand (unless you are going for that retro vibe?)

Responsive Web Design will optimize the site for mobile site visitors

Site speed will likely increase, which improves the user experience for your customer

Improved search rankings (at least when BANG! does your redesign)

Ease of site maintenance with a new content management system

Increased security from using newer web design frameworks
Professional website redesigns by BANG! will provide all of the above benefits and more.
How Often Should You Redesign a Website?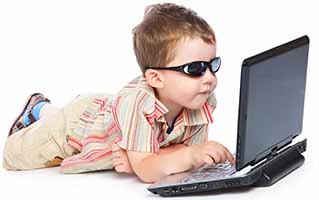 The lifespan of an average website is just two years.
After that, both the design (look and feel) of the site begins to look dated, and the technology behind the scenes is likely outdated and may not be secure anymore. Chances are you have updated information that should be on the site as well.
If you think it's time for a facelift for your website, you are likely correct and I expect your marketing manager will agree as well.
How do I Redesign an Existing Website?
Or, How does website redesign work? Are questions we get asked frequently. Businesses are rightly concerned when they ask us to redesign their existing site because they fear their website will be down during the redesign process. Not to worry, our website redesign services take place on our development server first and will only go live after your approval. You will always have a website up and running. The only question is which site, the old dated, "gotta go" website or your shiny new website.
We'll take the best parts of your current site, update the design and look of the site, improve the content, sprinkle in a heavy dose of SEO, and in a matter of months, you'll have a website you can be proud of again.
Website Redesign SEO
Client's often ask, "How do I redesign a website without losing SEO?" or "How do I keep SEO rankings after a website redesign." These are valid questions as many have heard horror stories of a well-ranked site dying in the rankings after a designer, without thinking through the consequences, makes terrible choices during the redesign process. The biggest mistake we see is in not redirecting existing website URL's to new ones if they change during the deployment of the redesigned website.
Remember, a beautiful website is worthless if no one can find it.
What does a website redesign cost?
How much does a website revamp cost is dependent on the size and scope of the project. Answers to the following questions will help us answer that question.
How many pages will the new site have?

Will you be supplying the site's content, or would you like us to create it?

Is ranking well in the search results important? If so, you'll need SEO (search engine optimization) which adds to the cost and the time to complete your project.

Do you need any website development for custom features like QuickBooks integration, connections to CRM (Customer Relationship Manager) platforms, password-protected logins for dealers to access information or ecommerce websites? All of these types of projects will add to the site cost.

Is your logo's design out of date too? Will you need a new logo?

Want a completely custom design? Custom website design will be more expensive than choosing a design, layout, or template that already exists.
In very "ballpark numbers," the average cost of a website design for a site without SEO, custom design, or complex programming is going to start at around $2,000. On-page SEO during development will add another $1,000 or more depending on the number of keyword phrases and pages in the site. Custom website development can push a project up into five figures.
Still wondering how much a professional website redesign service for your business's website will cost? Why not reach out to us today for a free website redesign quote?
How Long Does it Take to Redesign a Website?
How long will my website redesign project take is a question we get asked frequently. The answer, of course, is it depends. It depends on many of the same factors that relate to the cost above, especially when it comes to SEO, custom website design, or custom website development needs, as those website redesign services all add significant amounts of time. How many website redesign projects we have ahead of yours when you say go will also affect delivery.
As long as we aren't terribly backed up, a simple redesign project without a lot of custom work will take roughly two months. Add in SEO or unique design challenges, and you'll be looking at three or even four months. Custom website development can add three months to a year, depending on complexity. Some projects we've completed are more web programming than website design.
Why choose BANG! as your website redesign company?
We've been in the business of website design since 1996, so you'll benefit from our experience. We may even have the best website redesigns in Phoenix. 95% of the projects we complete for our clients are website redesigns. We specialize in taking old, outdated websites, applying our "secret sauce" website redesign strategy, and making them beautiful again. Hiring BANG! is like having an "Easy Button" to reset your website to working again.
Our "SEO First" approach to website redesign SEO means sites rank higher after our redesign, often on the first page.
Unlike some website redesign companies, we aren't just designers but Web Developers. That means we have the technical skills to add unique features that aren't available in a WordPress plug-in. If you can dream it and have the budget, we can build it.
We think about your target audience, your logo's design, and your goals for a professional website to create a site that captures your brand and maximizes your online presence. For your business website redesign, we also provide website copywriting and SEO services.
Click the following link to view our professional website redesign examples on our portfolio pages. Or, if you are ready, click here > to schedule a free 30-minute website redesign consultation, or call us at 602-427-5626 and extension 1 for sales.
Schedule a Free Consultation Today