Are you looking for a Web Developer or Web Development Company in Phoenix? With experience dating back to 1996, BANG! can assist you with most website development projects. We have backend developers that can build a custom solution to your challenges on a website we will design, develop and host for you. Can't find a WordPress plug-in for your project, no problem, we'll build a custom solution for you and on a more secure platform to boot.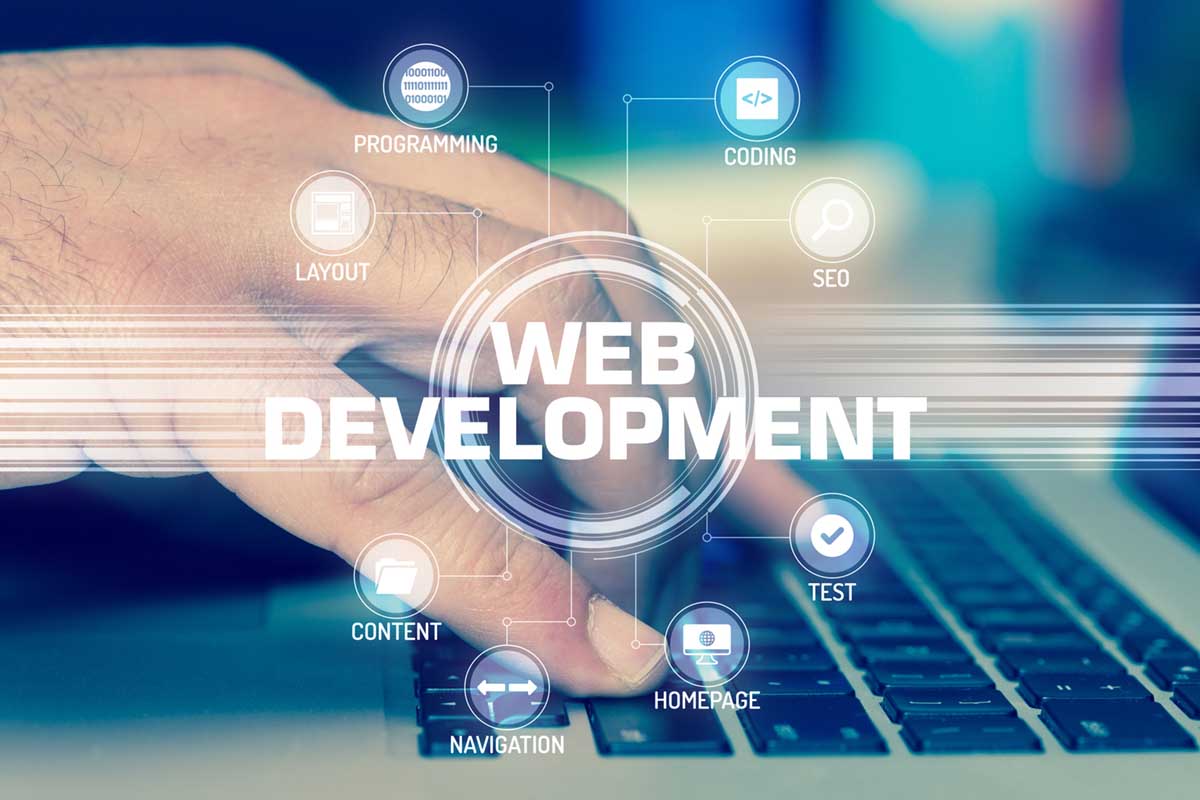 Websites today are often complex online web applications that require a programming and development mindset. Selling products? Site visitors expect to buy directly from the site. Hosting an event? Site visitors want to register and pay online. If there are tickets involved, they want to download that ticket right now. Making all these examples work requires a lot of server-side code, and it's more like software development than designing web pages. You don't want a web development firm that only understands the web fundamentals.
Phoenix Web Development by BANG! - Past Website Development Examples
Note: These are web development projects that showcase web programming skills and aren't intended to be pretty. If you'd like to view examples of our stunning website design work, view our portfolio
here
.
Carsultants didn't just want prospective customers to fill out a form and email them, they wanted instant SM texts from prospects, and of course we delivered.

Now when a prospect hits the site and enters their message and phone number, our client immediately gets a text message so he can respond right away and assist the customer with their car buying or leasing experience. We've also integrated various chat systems with websites as well.

For Edgerton's travel, creating a beautiful website was easy. After all, we had lots of gorgeous photos of their travel destinations to work with.

What wasn't so pretty was taking orders on the website and entering reservation data a 2nd time by hand. To make their lives easier we integrated the website with a 3rd party system running on the Amazon cloud. We now grab tour details from the 3rd party and then display them on the site. When a tour is full, it automatically stops selling tickets.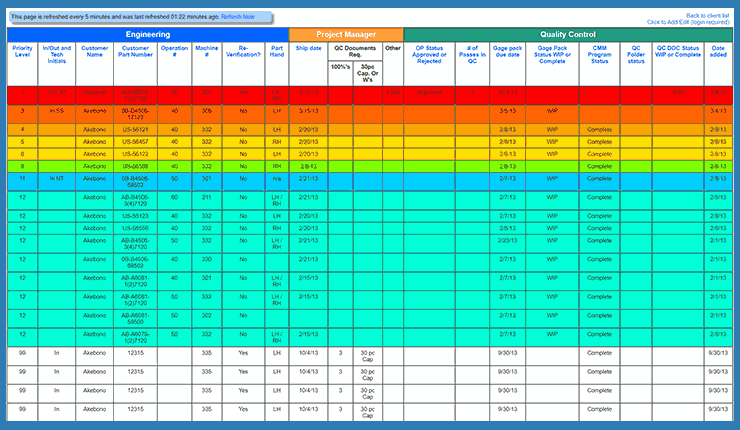 One manufacturing client asked us to build an online production sheet of every project currently in the shop. It shows a list of all projects, color coded by the project's status, what department it's in, and if there is a holdup, where the delay is.

The single-page custom website is displayed on a large screen TV on the shop's wall for the entire staff to see. It's helped keep production up and the shop moving.

Our custom-developed shopping cart system takes their customer's orders 24/7/365. We also created this production order report for the shop that exports to Excel, letting the production floor know what products to build.

We automated a 2 hour a week manual job with some tricky web programming. What would you do with an extra 2 hours a week?
Web development services like these have helped many of our client's save time, run their businesses more efficiently, and increase sales. What can we do to help you? You can schedule a free 30-minute consult with us on your project here.
BANG! Web Site Design in Phoenix, AZ provides Web development services to companies large and small in Phoenix, Arizona, and across the country.
Is Web Development and Web Design the Same Thing?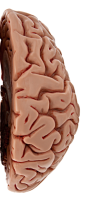 Web Designers
- Right brain creative types that accel at artistic tasks such as layout, color, and typography choices. Responsible for making sure the site looks good. The right person to ask if your shirt, tie, and pants go together.
Essentially, web designers are digital designers that work on the front end of web pages, the client-side of the website and work to provide a great users experience for a site visitor. Front-end developers may also provide some client-side work, such as adding drop-down menus on websites.
If you are building a site that's simply an image piece showing how cool the company is, you may only need a Web designer.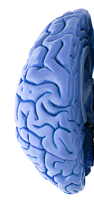 Web Developers
- Left brain analytical types that handle code writing, database queries, performance optimization, and web applications' functional portion. Also called backend developers, they typically work on the server-side of a project. Tackling tasks like data management and validation, and are likely fluent in multiple web technologies. At a small web development company, they may also be responsible for writing the project description and the scope of work covering program features.
A web developer job can be very similar to software development, except the "software platform" is the Internet. For example, a web developer may be requested to build an online course in experiential learning that would involve user logins, modules that would provide multiple courses of web content, tests that would determine whether or not the user learned the course content as expected. They would also implement the website's flow and usability and thoroughly test website functions before and after the site goes live.
Does Your Project Need a Website Designer or Website Developer? Or Both?
As an example of choosing one over the other, a prospective client had a great idea for a community directory of like-minded individuals. Sadly he hired a Web designer who helped him buy a pretty WordPress template that was entirely inappropriate for his community. He wasted countless hours over the next several weeks deleting pages and removing features from the template he just bought, trying to rework the site to how it should have been from the beginning. We quickly realized the web designer had led the client in the wrong direction at our free introductory consult. The site needed visitors to perform a search on three entirely different criteria, yet the web designer gave him only one empty text field to search by. I suggested giving users the choice of Category, Location, and Type, via a drop-down menu. Then site visitors can pick from the search results, not make wild guesses only to get to a page with "No Results Found."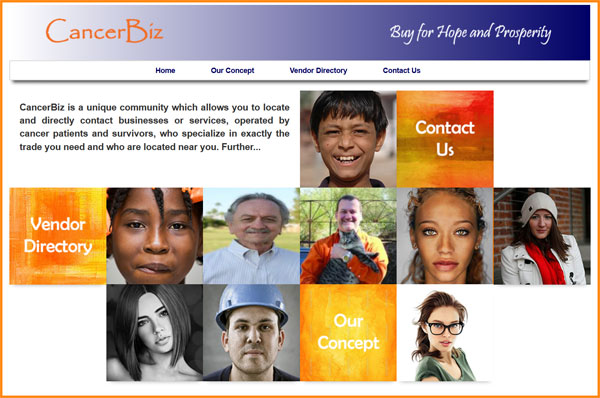 We also decided the site didn't need a pretty picture of a skyline. Instead, we used a grid of portraits of the people in his community. With a little code and web development "magic," we randomly picked the photographs so the homepage would be an ever-changing profile of the community members (he loved that idea, by the way!). We also programmed the site to make sure that the brand new member's portraits were used immediately so they could see themselves on the website homepage right away. We even color-coded the types of community members to quickly identify their category and create camaraderie between the same types of members.

Why were we able to clearly see solutions to both design and development challenges, instinctively knowing which approach would work best for his community members? Perhaps because when I take left brain vs. right brain tests, I wind up right down the middle. I can see both designer "artistic" and developer "functional challenges" when discussing a project. After 25+ years of designing and developing websites and experience in the tech industry, we can quickly foresee obstacles in the project, often before we even start on the project, regardless of whether it's a creative or data management challenge.

Why were we able to clearly see solutions to both design and development challenges, instinctively knowing which approach would work best for his community members? Perhaps because when I take left brain vs. right brain tests, I wind up right down the middle. I can see both designer "artistic" and developer "functional challenges" when discussing a project. After 25+ years of designing and developing websites and experience in the tech industry, we can quickly foresee obstacles in the project, often before we even start on the project, regardless of whether it's a creative or data management challenge.
Why choose a right-brained Web designer or a left-brained Web developer when you can hire the BANG! Team and get the whole brain?

Our full-stack developers can see both sides of almost any web project. Right-brained designers to take care of your artistic needs, left-brained developers who will take care of any web programming challenges, along with an SEO expert to make sure your finished site ranks well. Need tech support after the sale? We've got that covered as well.
So now, use your whole brain and make the right decision and leave all the challenges in hiring a Phoenix Web Development Company behind! Call us today at 602-427-5626 or schedule a free 30-minute consult here.
Frequently Asked Questions About Web Developers
What does a Web developer do?
While every web development agency is going to have a different task list, at BANG! these are typical project management line items assigned to a developer.
Setup forms as required for site visitors to interact with and provide information to the website owner

Tests the site for proper function in multiple web browsers, including Google Chrome, Mozilla Firefox & Microsoft Edge

Implement websites back-end admin areas which a customer will use to manage the site

User login systems for password protecting parts of a website

Implementing site search functions

Ecommerce functions such as connecting to the Authorize.net API
What skills do I need to be a web developer?
Obviously, a web developer needs to have a web fundamentals course completed, and individual lessons in computer science would be a plus. Educational requirements may not be a huge factor. We look for ability more than certification at BANG!
Talent and desire to understand how things work is an excellent trait as there is a fair amount of problem-solving and troubleshooting that takes place during a website development project. A programming background is expected, and fluency in web languages such as .php, .net, and at BANG! experience with ColdFusion, Lucee, and Java is helpful.
How Much Do Web Developers Charge?
At BANG! our current hourly rate is $120 per hour, which is low for a Phoenix Web Developer. However, be aware that an hourly rate is only part of the equation. You still don't know what your project will cost without knowing how many hours it will take. We'll provide a free web development quote on most simple projects. Complex websites without a complete scope of work will require some upfront fees to determine precisely what needs to be accomplished during development.
How Do Web Developers Make Websites?
Web developers use an IDE (Integrated Development Environment) instead of a visual-based WYSIWYG (What You See Is What You Get) software program. They are generally poring over lines of code that might be consuming to a web designer.
What do beginner web developers need to know about web security?
The biggest thing they need to know is that it is their responsibility! Poorly put-together code can result in significant security compromises on the server, from SQL injection attacks getting data out of a database to DOS (Denial of Service) attacks. We are very proud to say we've had less than a handful of security incidents over the last 25 years.
What is the criteria of hiring a web developer?
While most businesses tend to look at the cost as the overriding factor, I encourage them to look long terms and choose a web development company with a proven track record of delivering successful projects. It's much cheaper to do the job right the first time than to burn through multiple freelancers before getting the job done. As one of our clients (who has been with us for eight years, by the way) said after trying two other companies first...
"I started out wanting a strong website after two failed attempts by other website developers, and you guys delivered."

How do professional web developers host their client sites Is there a professional web standard?
I'm not sure if there is a standard, but at BANG! we host the websites we build. Hosting sites ourselves provides some advantages for the client including...
A hosting environment without surprises for the development team simplifies the project for everyone. We work with these web and SQL servers every day, and we know how the they have been set up. We spend less time troubleshooting the hosting environment and more time getting the project done.

Since we control the servers, we can make sure that any one server doesn't get overloaded with too many sites. With shared hosting elsewhere, you have no clue what the server load is like. Need a dedicated server for your site? We can take care of that too.

We monitor every site by loading the homepage every 5 minutes and make sure it's working. I've yet to find another web developer that cares this much about uptime.

Most importantly, there's never any finger-pointing between the web designer, web developer, and the hosting company. We'll take care of everything for you. If something isn't working right, we know it's our responsibility to fix it and promptly take care of the issue.
Ready to hire your Phoenix Web Developer? Give us a call today at 602-427-5626 or contact us via email here.
Schedule a Free Consultation Today