Web Design Services by BANG! in Phoenix AZ
Looking for the best website design services in Phoenix? Congratulations you've found us. BANG! provides the following Web Design Services for Phoenix and surrounding communities including Gilbert, Mesa, Scottsdale, & Tempe, AZ. Click on a service below to learn more.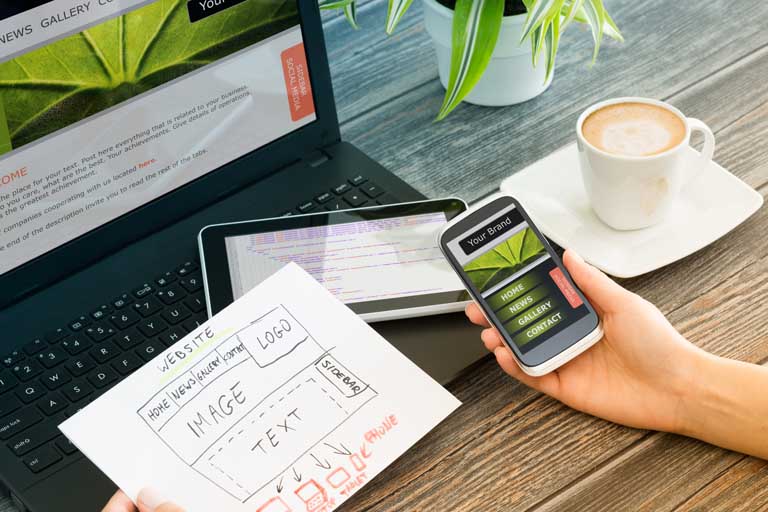 Professional Web Design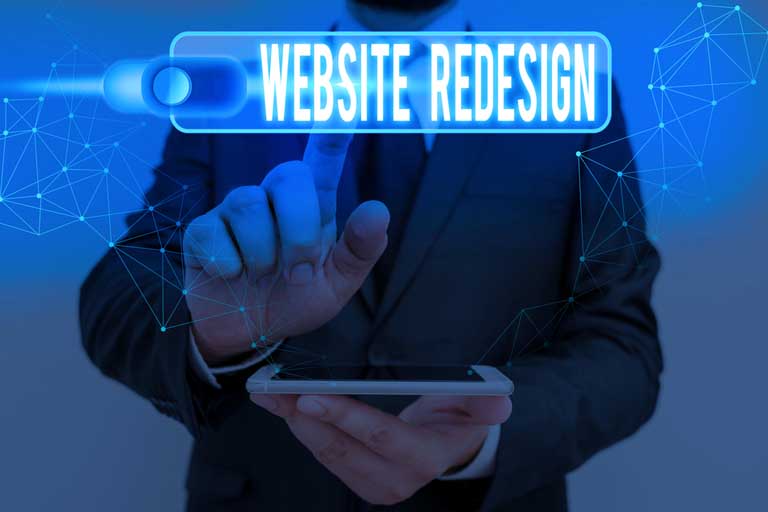 Website Redesign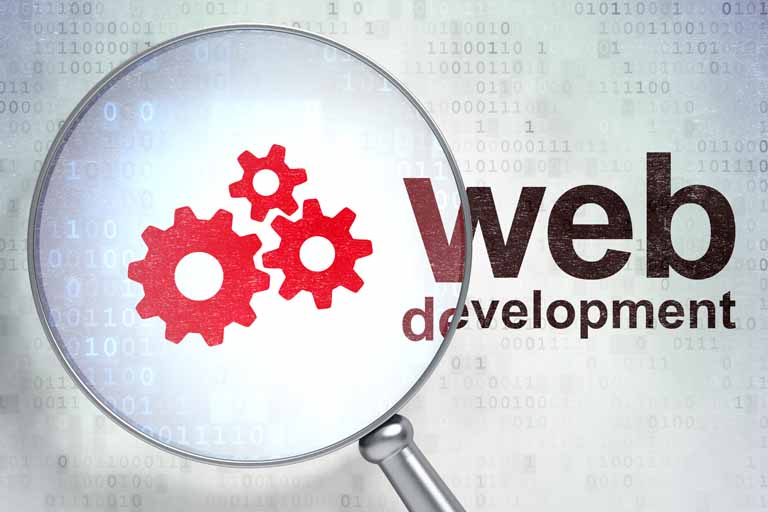 Website Development
Web design services can be broken down into at least 4 categories which we'll do in the following sections...
Professional Web Design
What is included in website design services? Our services Include professional website design services such as...
Determining which pages your site needs to educate and inform your prospective customers of the products and/or services you offer

Choosing the order those pages will be presented to the site visitor through the navigation menus

Choosing a template or what we refer to as a layout to use for the site to provide the best user experience for your site visitors

Identifying the right design, or look of the site for your unique business. Some would call this the brand, or branding.
The website design process also includes decisions on...
What colors to use. It's actually quite amazing when you think about all the different components of the site that need a color assigned. Just a few include the background, the H1 or main headline, H2, H3, H4, etc. which are all sub-headlines and they may all be a different color. In fact sometimes we'll set the font size the same and simply use the HX to change the color of the headline. Button colors need to be chosen, including what they look like when clicked or merely hovered over by the user. It's often these subtle design elements that aren't left to chance that lead to a great experience for your website visitor.
Font choices. Years ago we had a handful to choose from that we could reliably count on the end users. Today there are so many fonts we could use this decision can almost bring the web project to a standstill as slight variances from one font to another are compared.
Content Development should be part of your professional website design and will include decisions on...
Stock images and graphics to be chosen for the site

Photos will need to be taken, preferably by a professional, if you want your people, or products to be represented visually on the site

Video production may be required if you would like to cater to the site visitors that would rather watch a video (a growing number of people) than read a lot of copy to learn what your business does

Copywriting is often performed by someone on the web design company staff, especially if the website's ranking is a concern. A website showing up in the First page of search results doesn't happen by accident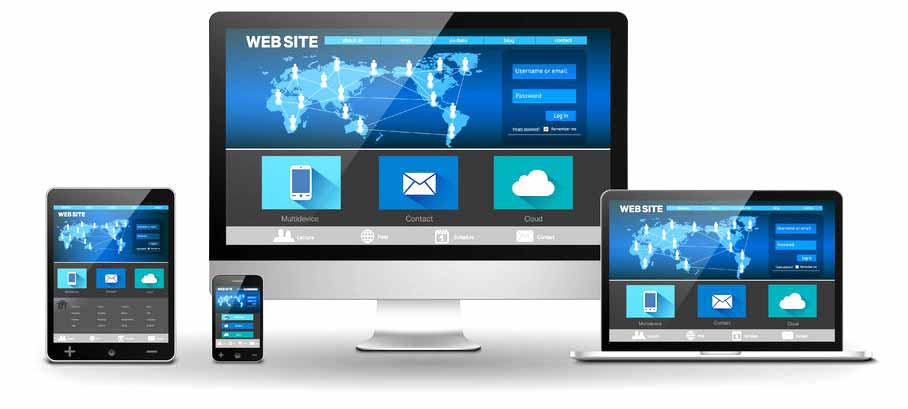 Every discussion of website design these days should include a strategy from the perspective of a mobile user visiting the site with their mobile devices including smartphones or tablets, not just laptops and desktop computers. Google recommends, and it is a industry best practice, a responsive web design technique that regardless of the screen size of the mobile device, the display of the website is optimized for it. Responsive design essentially breaks the display of the site into multiple tiers of widths and in most cases this provides a great experience and users only need vertical scrolling to see the whole page. Having to scroll in both directions is a big no no and really ruins a webpage's quality for your audience. Make sure the web design team you choose uses responsive web design on your project.
For a true pro, our work isn't done until usability testing takes place to make sure site visitors can easily and successfully navigate the site and find what they are looking for. At BANG! we have a lengthy checklist we go through before your brand-new website goes live to make sure all the i's are dotted and t's crossed. After all, the website we build for you will likely be the most publicly visible representation of your company.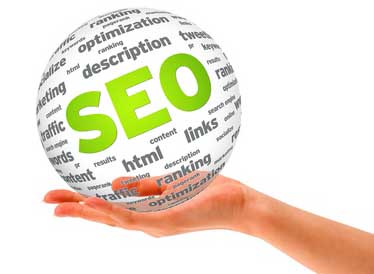 I've left out many of the SEO related services we provide. More information on these services can be found on our Phoenix SEO Services page but would include things like determining the correct high-value keywords for the site that your prospect searches for, as an example did you know that website design is searched for over twice as often website development. Best practices and lots of strategy can help you rank well on Google, drive lots of traffic to the site and take market share away from your competition. Let's chat about this very worthwhile investment if your expect your website to produce any kind of revenue.
One other thought for you about website design services. Having provided services as a leading web design agency since 1996 we've helped many a company with their business presence on the Internet. Often that discussion has started with "I can't get a hold of my web design agency", or "My web designer has left the country". It's sad, but if you aren't working with an full-service digital marketing agency with a team of web designers you do run the risk of getting left high and dry down the road. The web guy or gal who took up web design because they couldn't get another job often winds up abandoning their client's when the economy improves and they can go back to a "real job" as their mothers would say.
Custom Website Design and Website Development
Why do I need a custom website? As long as you can be 100% comfortable when your competitor a few blocks away chooses the same website design template as you, you don't. On the other hand if that would keep you up at night or have you grinding your teeth in anger, let's talk about what custom website design really means.
I'm going to start out by separating custom website design from custom website development. While they may sound like the same thing to you, to us they are two different things.
Design services in our world refers to how the site looks. Visual elements like colors, layout, fonts, pictures, etc.
Development services on the other hand refers to code and how the site is put together and works. On some projects such as a lead generation website where the goal is a conversion from a website visitor to a customer, development is going to be minimal. A simple contact us request form that asks for their name, email and phone number may be all you need. On the other hand an online store for consumers with ecommerce shopping leading to sales is going to be very heavy on the development side. Lots of back-end code, connecting an enterprise level database to securely store and encrypt orders, handling credit card transactions, a shipping calculator, tax collection, etc. takes a website to a whole other level and requires lots of expertise. You'll need a way to adjust product pricing, include color or size options, and other ecommerce functionality to really rake in the profits.
Website Redesign Services
Redesigning an existing website is in some ways, easier, but in other ways harder, or at least there are more things to make sure get done before the site goes live. It's easier in the respect that as a Web designer you have a common point of reference while working with the client. You can discuss goals that perhaps the last website didn't accomplish. You can decide what website features were missing last time and make sure they get added in the redesign process. That makes things easier.
The challenge in a website redesign is while many of the tasks improve on the old site, they'll also break existing URL's which causes issues for any other website that has linked to yours, and Google won't be "happy" when all the pages they've been indexing are suddenly gone. Done incorrectly a redesign can set you back months or more in your Search Engine Optimization. The solution to this is to redirect any old URL's to the new site URL's. This provides a seamless transition for anyone who in the past has bookmarked your pages, Google gets sent to the new page with "instructions" that this is the new replacement page, and in general everyone is happier. Be certain your web design team creates those redirects before the website launches.

Website Development
We touched on this earlier and we've got a whole page on our site regarding website development services that you can learn more at. But the short answer is web development deals more with the code, the nuts and bolts holding a website together, rather than the appearance of the site. The web design cost is greatly affected by the amount of development work on the site and can be 20 to 50 times greater than the cost of web design pricing. We get a chuckle when a prospective client wants to recreate Facebook on a couple thousand dollar budget. They are shocked when we tell them to add a couple of zeros to the end of that budget if you really want to create something of that magnitude.
Hopefully we've answered your question: What services do web designers offer? If not please reach out to our internet marketing team using our contact form and someone from our team, likely support, will get back to you promptly.
Schedule a Free Consultation Today
Other Web Pages You May Be Interested In
Custom Website Design - Custom web design and development means you get the site you want. The right look, branding and most importantly functions to make the site truly yours.


Professional Web Design - Our SEO First strategy to web design has helped many of our clients achieve success with not only their website, but online marketing as well.


Website Redesign - Upgrading and converting an old website into a beautiful modern website is actually harder than starting from scratch.


Web Developers - Websites today are often complex online web applications that require a programming and development mindset. Hire the Web Development Team at BANG! to jump start your project.


Responsive Web Design - Responsive Web Design is a Google recommended technique for building websites optimized for mobile devices. See how we've implemented this technique for Phoenix companies.


Small Business Web Design - We know you are the backbone of our economy and we will help you get the visibility you need and the business you deserve.


ColdFusion/Lucee Developer - BANG! has 25+ years experience with ColdFusion / Lucee programming (.cfml) & has the experience to manage your Web development tasks.


Website Design Case Studies - Case Studies for B2B, B2C, Contractors, Insurance Agencies, Manufacturers, Plumbers, & Property Managers.


Website Design Guarantee - A website design company that guarantees their work? Yes we do!


Website Design & SEO Services - It always amazes me when a company hires one agency for website design and SEO services from another firm. They've then complicated the site's management and have to work with two different companies to get anything done. Not to mention it opens up opportunities for either of these companies to point fingers at each other when search ranking results aren't achieved.


Web Design FAQs - Frequently Asked Questions about the website design process answered here.