Thank you for sharing this page with your friends.
Web Design Phoenix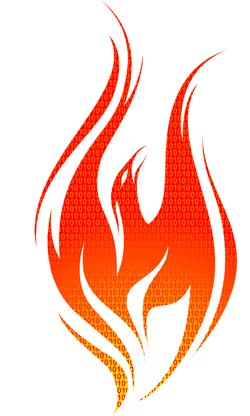 In Greek mythology the Phoenix was a bird that was constantly reborn from the ashes. It's a symbol of renewal or rebirth. From our perspective it's an appropriate concept. Web design Phoenix would be the rebirth or the renewal of a website as the new design is a rebirth of the site. Interesting thoughts, but let's get down to business about what should go into that design.
We've all been told to make a good first impression. When a site visitor lands on your homepage or any page in your site for that matter, you have just seconds to convince them they are in the right place. Your site needs to clearly convey to the visitor that...
A. The site contains the information they are looking for. Site visitors should be able to confirm quickly that they have arrived at the right location through visual elements like an appropriate photo or graphics and be reinforced with appropriate text content.
B. It will be easy to find. The design and layout, navigation and structure must allow visitors to navigate easily and find the product or service information they are looking for. This can be overlooked and is paramount to a sites success.
C. They can easily take the next step. A clear call to action is required to lead them to either complete a purchase or request information that will lead to a sale. What happens when your site doesn't get A, B, & C right? Site visitors hit their back button and find a site that does!
Of course, you have to get them to the site first (to see how that happens see SEO (Search Engine Optimization).

Web design Phoenix also means usability. Remember that site that was impossible to navigate? Strange shapes for buttons or hidden hotlinks that you had no idea where they went? You won't find "creative navigation" on our web designs. Simple text for navigation is easier for your customers to follow and it raises your rankings on search engines to boot. To view our award winning Web designs, see our portfolio page. To learn how great Web design provides a positive return on investment, view our website design case studies page.

Are you ready for your site to be a Phoenix, rising from the dead? Contact Us via e-mail, Request A Quote, or call us at 602-427-5626 or 1-800-801-9576.
BANG! Web Site Design Phoenix serves clients across the nation from four locations and provides website design services to companies large and small.