Looking for a local Web Design Company?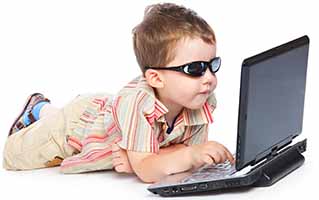 Congratulations, you've just found a local website design company that will not just build your Phoenix business a website but build you a "Website with IMPACT!" and provide "Measurable Results Guaranteed!". Sound like a lofty claim? Well, as Dizzy Dean, the famous baseball pitcher, said, "It ain't bragging if you can do it." And we've been helping our clients succeed with online marketing by providing attractive websites, complex web development, web hosting, and SEO services (Search Engine Optimization) since 1996. That's two years before Google would even make an entrance in the market.
Our clients have included everything from regional banks to local restaurants, Chamber's of Commerce to huge online retailers. Regardless of your size or industry, we've either worked in your industry or one awful close to it.
We strive to provide you the "Best BANG! for the Buck" pun intended. The old story of "Half the money I spend on advertising is wasted; the trouble is I don't know which half." no longer applies. We'll help you spend your advertising and marketing budget wisely, tracking results and ensuring you receive a positive ROI on your marketing investment.
One client (a local Scottsdale plumbing contractor) recently shared that they received a 440% increase in their Internet-generated sales from our website design and SEO services.
Learn more about our Web Design and SEO Services at the links below...
Why a Phoenix Web Design Company and not a freelancer or "one-man band" Web designer?
You have many choices when it comes to designing a website. From a DIY (Do it Yourself) platform like GoDaddy, to a "web guy" working on his kitchen table, to an Arizona website design company like us, to a fully staffed and perhaps overpriced advertising agency that will handle all of your marketing. Here's why, in our opinion, we are the right company for your project. Let's look at each of these "levels" of services and compare.
DIY Platforms:
Yes, you can build your own website.
Pros:
Inexpensive

Quick if you can set aside the time to do it

Easy to make changes - If you set the site up to begin with, you should also be able to maintain and update it yourself
Cons:
"You don't know what you don't know" - This quote by one of my businesses coaches has stuck with me over the years and applies really well here. While most anyone with a reasonable grasp of computer skills can build a website. Not only do they not have all the skills to make a site successful (trust us, it's not as easy as it seems), they don't realize it. The general manager of the company building his own site, probably doesn't realize he needs to include the correct keyword phrases (you did do keyword research before you started right?) in critical areas such as the title tag and H1, but probably wants to stuff a bunch of keyword phrases into the meta tag (and doesn't realize Google stopped looking at those in 2009).
The Freelance Web Designer:
i.e., your "web guy or gal," your son, niece or nephew, maybe even the guy from India with the funny accent that can't say no to you (Google it, it's a cultural thing).
Pros:
Still less expensive than hiring a Web design agency

Increased competency (or at least you hope so)

It frees up your time to handle tasks only you can do
Cons:
Availability - This may not be a full-time gig, and you'll be getting what's left of their time after their day job. Or they may be working in a time zone half a world away from you.
Skill level - If they were really good at web design, wouldn't they be doing it full time?
Commitment to Success - Generally, at this level, people are just trying to get the job done. They want to finish building your site and get back to something else or go on to the next project because by charging less, they can't spend too long on any one project. They've got to crank out lots of sites to survive. In either case, there's no reason for them to be worried about how successful this new website makes you because they've moved on. They've been paid for your website, and they aren't going to get paid for any more work until you are ready for a new design. BANG!, on the other hand, will have a lasting relationship with you as your Phoenix website design company, hosting your site and working on your SEO.
Website Design Company / Agency / Firm:
You get the picture, multiple people working together and running a business. BANG! Web Site Design is the perfect example of this category.
Pros:
Choose the right company, and you are hiring a team that will likely include an experienced web designer and web developer, and SEO expert. You'll get multiple professionals with combined expertise and experience greater than the single "web guy" and should know the appropriate strategies for your needs, whether a lead generation website or an ecommerce solution. If you believe "two heads are better than one," this is the web design company you want to hire.
Specialization - This type of business focuses on a narrow area of services and, in theory, should accel at it. You should expect that they will ask you lots of questions about your business, goals, products or services you offer, users or customers, etc. Their sales process, customer service, communication, project approach, workflow, resources, the vision of your success, in essence, their entire operation, should be geared towards generating web pages that increase your revenue.
Availability - There when you need help. Because a website design company has multiple people on staff, getting help when you need it is greatly improved. When a "one-man-band" goes on vacation, you may be dead in the water until they return.
Full Service - A firm is more likely to handle all facets of your Internet marketing. From purchasing your domain name, designing the site, hosting the site, providing analytics of the website's traffic, email, both domain branded and e-mail marketing, SEO and/or PPC (Pay-Per-Click) advertising, they'll likely be the only company you'll have to work with. The freelancer is probably not going to be responsible for your hosting and annual domain name renewal. They may not have expertise in SEO or PPC either, so you wind up having to work with multiple vendors.
A partner invested in your success - Because they are handling more than just a one-time website design project, a company has a vested interest in your success. If you go out of business or can't pay because business is slow, we lose our revenue too.
Cons:
$ - They'll likely be more expensive than the freelancer (but less than the ad agency below)
They may be less flexible - An established Web Design Agency will have an established way of doing things. They've probably got a platform or program they prefer or may even insist on using because it's a proven solution to their client's web challenges. They may not want to use your existing hosting company for the same reason. Their knowledge of what works increases the speed at which they can complete projects. It's their "better way" of supporting you in your online marketing efforts.
Advertising Agency:
A large firm with an account executive as your point of contact. Handles everything from graphic design, digital marketing, print, and ad spots.
Pros:
An agency can probably handle everything you want in marketing your business. From logos or logo redesign, corporate branding, graphics, images, photos, video production, text, social media, web design, and media ad buys. Depending on the agency's size, multiple people with expertise in each area would be working on your project.
One Vendor - If you've got a wide range of advertising and marketing needs, both print and digital, it may make sense to have one company handle it all. In theory, it would take less of your time than managing multiple vendors.
Classy Office - Agencies generally have nice office space, "Madison Avenue addresses," if you will. Perhaps offices in more than one city or even country. The owner may even take you out to a fancy restaurant as part of their sales pitch.
Cons:
$$$ - Generally, you'll have an account executive is handling your account, and that's one more mouth to feed... that you'll be paying for. So expect to pay more when working with an agency. Some agencies have a founder that has a power trip about how much they charge their client's so they can crow about revenues.
Expertise and depth - Make sure the agency has experience in what you need. It may not happen so much anymore, but years ago, you would have print designers building websites, and they really didn't have the skillset to do so. They'd create huge bandwidth-heavy bloated websites that took forever to download. That should have changed by now as the website design, and development industry has matured, but make sure their talent pool has what you need.
So there you have it, we've made the cases for almost every level of a company who might be able to handle your project in your quest for a new website. We all have competitors, and it makes sense to check out the approach each brings to the table. Be sure to read testimonials and reviews from actual clients to gauge how they'll be to work with.
What to expect from a Phoenix Web Design Company?
Regardless of the agency's size, make sure as a prospective client, they are a leader in the industry and cover the fundamentals of excellent Web design and SEO. Are they outstanding in the following areas...
Communication & Professionalism
Do they provide opportunity for you to ask questions?

Follow your directions?

Have patience in explaining details on the project?

Have a customer service focus with other clients? (read their online reviews)

Have their phone numbers prominently displayed on their site?

Is there an address listed on the site, or are they hiding their location?
Responsive Web Design
Do their sites look attractive?

Do they work well on a mobile device regardless of the screen size the viewer is using?

Do their sites load quickly? (also an SEO factor now as well)
SEO Skills
Do they use proper title tags?

Properly use H1 and associated HTML coding to properly layout the web page?

Do they include internal links from one page to another?

Will they provide links from other high authority sites (link building)?

Will they help you obtain local listing searches in the Google search results?

Do they offer monthly SEO Campaigns that provide lightweight continuous improvements to your site's content and keep Google convinced your website is up to date and hasn't been abandoned?
These thoughts are the opinion of our company President and Founder Brian Rideout, who has 25 years (and counting) of experience running a Web Design Agency.
Ready to see if BANG! is a good fit for you? Schedule a free 30-minute consult at the button below, or give us a call at 602-427-5626 ext 1 for sales.
Schedule a Free Consultation Today