Are you looking for an SEO agency in Phoenix? If you are ready to make SEO (Search Engine Optimization) work for you and have your next biggest problem be having too much business, read on because we'll explain how to get there.
We provide multiple Phoenix SEO services to businesses in Phoenix and cities like Scottsdale, Gilbert, Mesa and Tempe in Arizona, and other cities and states across the Country where we serve national clients. Yes, we can put your website at the top of the search engines.
Are you looking for a Phoenix SEO company to take your business to the next level? We've helped...
Auto Brokers

Blind Companies

Cleaning Companies

Sign Companies

Tour Companies

Veterinarians

Virtual Offices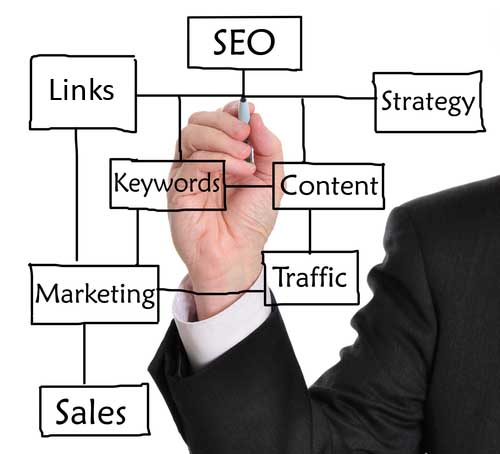 Don't see your specific industry? Not a problem. There are very few verticals we won't work with. Why not schedule a free consultation [ LINK TO Bookafy] to discuss your SEO goals for your company?
Frequently Asked Questions About SEO
What is SEO?
Our simple answer is a series of tasks performed repeatedly over time that influence a website's search rankings for a pre-determined list of keyword phrases. That's what SEO really is.
On-Page SEO
is focused on the content on the site, primarily text content, but also images and video content as well. And the technical SEO of making sure keyword phrases chosen are the right ones and that they are on the right locations on the page.
Off-Page SEO
or Link Building is the process of acquiring back links from other sites to yours.
The answer you wanted to hear is SEO will increase my business. Yes, it will, but that's the benefit of SEO, not the actual SEO process.
What is Local SEO?
Local businesses that rely on walk-in traffic, restaurants, shoe stores, and coffee shops, it's crucial they are found in the search results. Google really skews their results to show those businesses that are close to your location. We don't necessarily agree with that thinking, as a better company could be a block away, but that's how it works, and they didn't ask us.
The goal with Phoenix Local SEO Services is to get found in the local map-based results. Say a search for "
Phoenix Local SEO Company near me
" as an example. Depending on where you are in the Valley, you might find BANG! in that list, or if you are miles South of our location, you may find another SEO company showing up in that search.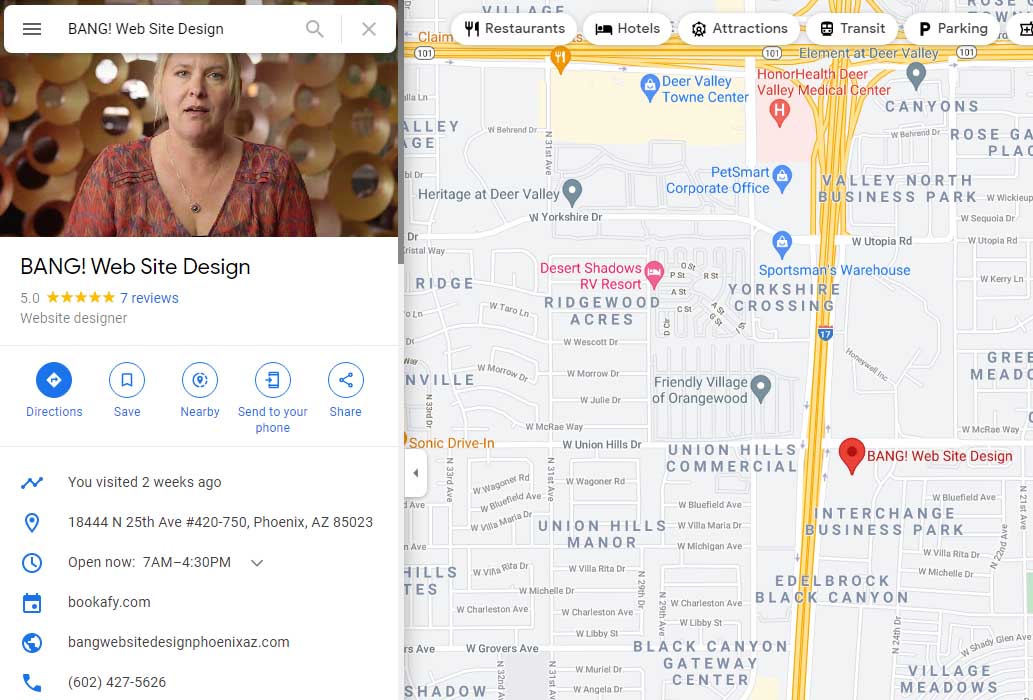 Studies show
that appearing on that map leads to a sale a high percentage of the time and often within a day of the search. Can you afford not to be on that map?
How do I determine what keywords to use?
We ask our clients to provide us what
they
think their customers would use to search for their products or services online. They don't have to be correct, but it gives us a starting point for the extensive research we'll perform for determining the correct keyword phrases for you.
We then go straight to the source for this research, Google itself. We plug in your thoughts and see if you are right. Generally, we find many other keyword phrases, perhaps some that have a higher search volume. More importantly is choosing the keyword phrases with the best search intent. Search intent could mean this keyword phrase they are researching what to buy, where another phase they are searching who to buy from. As an example, What is SEO? is a research phrase. Phoenix SEO agency is narrowing down who to contact to hire.
We compile all of this data into a spreadsheet and discuss it with you to confirm our conclusions on the right keyword phrases for your website.
What services should an SEO company provide?
Phoenix SEO Services should include at minimum a complete audit of your SEO strategy, including...
Keyword Research to make sure you are choosing the right keywords

Target Audience / Persona Audit

Site and URL structure optimization

On-page Optimization of web pages

Content Development so the content of your website is appealing to Google and site visitors

Link Building from high DA (Domain Authority) websites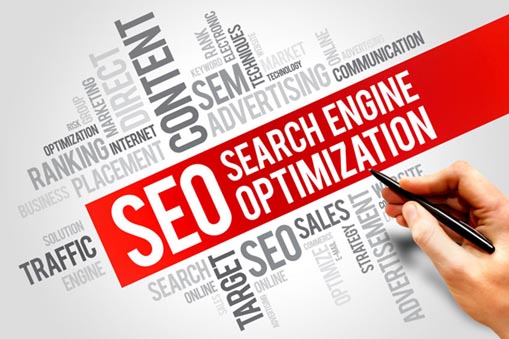 These are the core fundamentals that every SEO firm should provide. A full-service digital marketing firm will also offer digital marketing strategies, internet marketing, content marketing, website design, web hosting, and digital ad placement. If you need help with social media, photography, or video production, we've got great companies we'll refer you to for those services.
Ready to Grow Your Business With Phoenix SEO Services?
Schedule a free consultation
to discover how you can put our Internet expertise to work growing your company. We promise your consultation will be a pleasant experience.
How do I choose the right SEO company?
First, you want an SEO Company, not an SEO "Guy." Why? Regularly I get calls from businesses whose "Guy" quit the business, moved out of the country, or will not return their calls. Great opportunity for BANG! to pick up SEO clients, but I don't wish that on any business owner. Paying the increased fees that an SEO firm with multiple team members charges versus a freelancer is worth it in the long run.
Look for a company with experience in your industry. Sure, they may be working for your competition, but the experienced they gained working for your competitor will get put to good use on your SEO campaign, and you'll likely see results faster, especially when it comes to link building in niche markets. Knowing where to obtain relevant links in your industry is a big advantage.
The Phoenix SEO agency you are evaluating should show you success stories of other clients they've delivered first page of the search results for. SEO takes time, but a six-month history of the work they've done for others should be a good indicator of what they can do for you as well. As an example look at the screenshot from our reporting software for one of our client's. The end goal is to ramp up qualified traffic to your website and as quickly as possible within your SEO budget.

Can I do my own SEO?
Absolutely. You, too, can become a Phoenix SEO expert. All it would take to catch up with BANG! clients is 25+ years of experience and hundreds of projects under your belt helping small businesses rank better. Can't wait that long? You can also hire us as your
Phoenix SEO consultant
on an hourly basis to jumpstart things for you without a monthly commitment.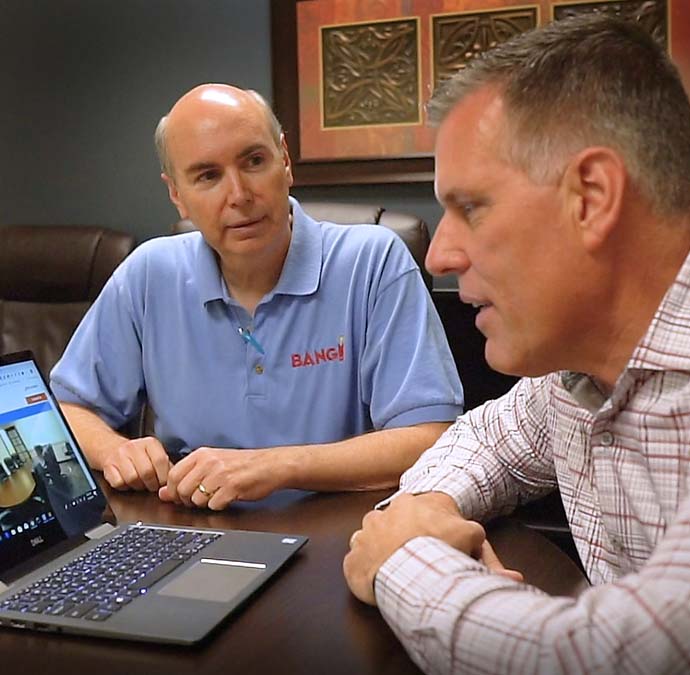 What makes BANG! different from other SEO companies?
First, experience. We've been providing website design and SEO services since before Google existed. We kind of miss Yahoo being dominant. It was so easy to rank on Yahoo in the early days. Getting to be Phoenix SEO experts took a long time, and with frequent Google and Bing! algorithm updates, it's an ongoing challenge.
Secondly, our experience with website design and development, plus providing the actual website hosting, gives us an unfair advantage (sorry other guys) at providing speedy sites that excel on Google's new Core Vitals tests. Since we control the servers, we also control the site speed.
Last, you'll have an experienced team of SEO experts working for you, including a dedicated account manager, and an SEO content writer, as well as multiple contract writers we use regularly. Yes, we are a small business, but as we like to say, small enough to know you, large enough to serve you well. We can help you set digital marketing goals and help you meet them.
If you've been looking for the "
Best SEO company in Phoenix
", your task is complete. Contact Us today for a
free SEO consultation
, and then we can get started on moving your website to the first page of Google results.
Schedule a Free Consultation Today