Website Designer or Website Developer?
by Brian Rideout • March 04, 2016

Do You Need a Website Designer or Website Developer? Or Both? Which is the right choice for you?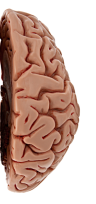 Web Designers - Right brain creative types that excel at artistic tasks such as layout, color, and typography choices. Responsible for making sure the site looks good. The right person to ask if your shirt, tie and pants go together. If you are building a site that's basically an image piece showing how cool the company is, you may only need a Web designer.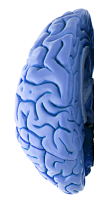 Web Developers - Left brain analytical types that handle code writing, database queries, performance optimization and the functional portion of a website. Make sure when you ask the website to give you a list of all the Web Designers in Phoenix you don't wind up with Scottsdale SEO Experts instead. Generally the correct person to ask how the whole website will work.



Why am I writing about the differences between Website Designers and Website Developers?
Yesterday I met with a prospective client that had a great idea for a community directory of like minded individuals. Unfortunately he hired a Web designer who steered him to a pretty template that had absolutely nothing to do with his community. He spent the next several weeks removing pages and features from the template he just bought trying to pare down the site to what it really needed to be. I spent a few minutes with him and we quickly realized they had gone down the wrong path. His site needed site visitors to search on three different criteria, yet the designer gave him 1 empty field to search in. I suggested why don't we give people the choice of Category, Location, and Type via drop down boxes? Then site visitors can choose from what's available, not take shots in the dark only to get to a page with "No Results Found".

We also came to the conclusion we didn't need one pretty picture of a skyline, instead we needed a grid of portraits of the people in his community. Perhaps even randomly picking the portraits so the homepage would be an ever changing profile of the community members (he loved that idea by the way!). We even realized there was a pretty easy way to color code the types of community members that would very quickly identify and create camaraderie between the same types of people.

So why was I able to clearly see solutions to both design and development challenges? Know which solution would work best for his site visitors? Perhaps because when I take left brain right brain tests I wind up smack down the middle. I can clearly see both artistic and functional challenges when looking at a project, as can our Project Manager. After 20 years of building websites we can quickly foresee obstacles that we are going to encounter in the project regardless of whether it's a creative or data challenge.

So I ask you, why choose a right brained Web designer, or a left brained Web developer when you can hire BANG! and get the whole brain?




Our staff consists of a sales team and project manager that can see both sides of most any project, right brained designers to take care of your artistic needs, 3 left brained developers who will take care of any programming challenges, along with an SEO expert to make sure your finished site ranks well. Need tech support after the sale? We've got that covered as well.

So now, use your whole brain and make the right decision and leave all the Internet Marketing challenges to us! Call us today at 602-427-5626.

About the Author
Brian Rideout is the Chief Pixel Pusher of BANG! Web Site Design. A veteran in the industry (sounds better than saying he's old) he's been helping businesses succeed in the game of Internet Marketing since 1996.