Web Design Without Surprises
by Brian Rideout • February 05, 2016
I've got a "Don't surprise the client" rule when we design websites. While it's ok to surprise them with a great design (even encouraged) it's not ok to surprise them with bigger bills, unexpected bills, dropping features or pages, etc.. I always assume the image below depicts what a client wants to do to us when we give them a surprise, not of the good kind!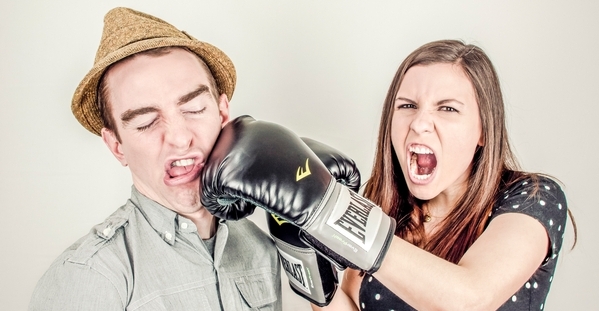 While many people like a good surprise such as an unexpected gift, a card in the mail, the found $20 in the coat pocket. I haven't found anyone that likes the surprise bill, the over budget on hours, or the "We can't get that feature to work so we are removing it from the scope of work". Or like the $5 charge that appeared on my credit card statement from the printer that couldn't estimate shipping costs ahead of time. So we don't do that!
A little communication goes a long way to avoid surprises. So we always tell our client's when they ask for new features during the development of the project. That communication usually sounds like this... Web Designer: "Wow that's a great idea! However it's going to take an extra couple of hours to implement. Is it ok if we add those hours on to your final invoice?" Client: "Sure, I think adding this is worth spending a little more." or maybe, it's "No, I don't want to spend more than we currently have budgeted for the project." Either way is ok with us. But we always ask so we don't surprise!
Here's another example. We have a client with a Google AdWords campaign that needed just a little higher daily budget to get a couple of more clicks. I was pretty confident just a small increase daily would increase our conversions, so I asked, "Can we bump the budget just a little to see if it helps increase conversions?" Client said yes, and we increased conversions the next month by 300%. Now that was a pleasant surprise!
If you'd like a Website Designer that doesn't give you nasty surprises,
reach out to us
and let's talk. Because communication avoids surprises!
About the Author
Brian Rideout is the Chief Pixel Pusher of BANG! Web Site Design. A veteran in the industry (sounds better than saying he's old) he's been helping businesses succeed in the game of Internet Marketing since 1996.