KnifeDiscounter.com E-commerce Site Goes Live!
by Brian Rideout • December 18, 2015
Many men don't feel fully dressed in the morning unless they've got their favorite knife clipped on their pocket or belt. This E-commerce site let's them purchase those
knives at a discount
and have it delivered directly to their door.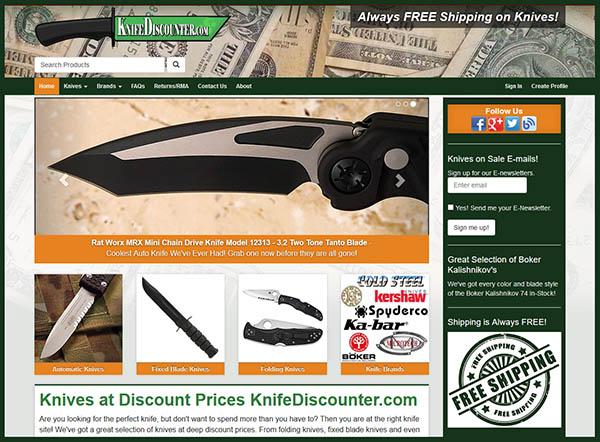 Featuring our easy to use and search engine friendly shopping cart platform, we've added automation to the back end for pricing, inventory levels and distribution of the orders to the correct warehouse. Built for The Knife Company, LLC, their primary business model uses drop shipping from the knife distributors directly to the retail customer. By automating this process TKC has been able to offer knives at lower prices than many of their competitors. Just one more way
Web Development by BANG!
helps our clients succeed on-line.
About the Author
Brian Rideout is the Chief Pixel Pusher of BANG! Web Site Design. A veteran in the industry (sounds better than saying he's old) he's been helping businesses succeed in the game of Internet Marketing since 1996.