Internet Marketing - Who are you really hiring?
by Brian Rideout • May 20, 2016
Be careful as you hire an
Internet Marketing firm in Phoenix
. You may be hiring someone in a foreign country without realizing it. I was recently checking out the competition by doing a Google search for Internet Marketing Phoenix and taking a look at other firms packages and offerings for SEO services. Not sure what made me check but I happened to click on the terms and conditions page of one site and found the following comment on the page... "Indian Courts shall have exclusive jurisdiction".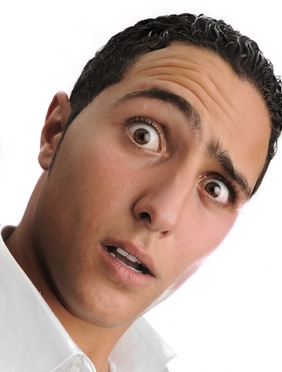 What! Note there is no a at the end, that isn't Indiana, it's India! So this firm posing as a Phoenix company, must really be in India. That might come as a shock to a customer after they hired the Internet Marketing company to find out the work, perhaps all of the work is being done in India.
This really shouldn't come as a shock as so many customer service and IT jobs have been outsourced in the last decade, but it does remind us that we need to do due diligence when hiring an Internet Marketing company. While some tasks it may be fine to outsource, for instance backlink analysis, the preparation of disavow files for Google, perhaps even directory submissions if the text content of the submission is supplied, other tasks should never be outsourced. For instance writing of content. It's very easy to spot when someone for whom English is a 2nd language wrote the text. While I never have claimed to be great at grammar, even I look good compared to some of the outsourced writing we've seen produced outside of the country.
Another area where you need to be careful is during link building, where are the sites hosted that the link will be placed on. If you are promoting a U.S. company, you want to get links from within the U.S. in most cases. Be careful that the blog or site the link building is going to be placed on is hosted in the U.S.
At BANG! your Internet Marketing is always handled by staff right here in the good ole USA and we've got a proven track record of results, transparently reported to our client's. If you'd like to discuss improving your website's visibility and search rankings call us at 602-427-5626 ext. 1 for sales, or contact us
here
.
About the Author
Brian Rideout is the Chief Pixel Pusher of BANG! Web Site Design. A veteran in the industry (sounds better than saying he's old) he's been helping businesses succeed in the game of Internet Marketing since 1996.