Internet Marketing & The Answer to Why Isn't My Website Working?
by Brian Rideout • February 26, 2016
The Answer to the question "Why Isn't My Website Working?" won't always be the same, but we've talked with two different people this week with essentially the same question... "Why isn't my website working?"
The first time the question was asked was from an existing client that has been with us for over 9 years. That also is the answer to his question. During that 9 years he has done absolutely nothing to his website! It was designed for a small screen resolution, uses Flash for his header animation, never had a lot of text for Google to index, and is anything but mobile friendly. Nine years ago this was a great site and he was actually ranked #2 for his chosen keyword phrase in the search results. BUT, that was 9 years ago, that's like 90 years in Internet time. If this website were a person it would look like this...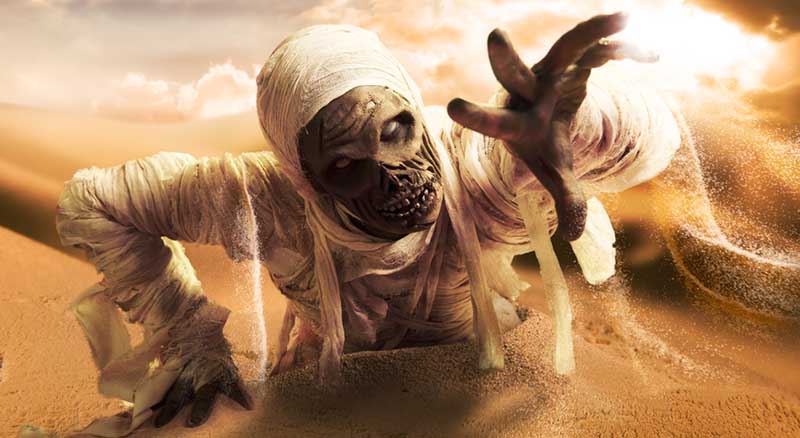 This website had been left to die a long slow painful death! It had been crying out for help (maybe water?) for years but the website owner didn't listen. Websites are a technology based marketing channel and without regular updates they are going to quickly fail to perform. They will look old and out of date, they will cease to rank well, traffic to the site will decline as competitors with current sites and even a modest SEO campaign will quickly out perform them.
So what's the cure? Here's the short list of what it would take to get the site working again and generating solid leads for the customer...
A fresh new website design that uses modern, not decades old techniques and technology
Use Responsive Web Design techniques so we solve the mobile optimized issue and avoid Google's penalty for mobile searches
Fresh content, not only for the new site but on an ongoing basis. Google is NOT going to send traffic to a site that hasn't been touched in 9 years!
A monthly SEO campaign that addresses those content updates (think blog or new projects being added, preferably both) and provides a steady stream of mentions and links both from social media and other websites
My 2nd discussion regarding "
My Website Isn't Working
"... was a prospective client that wanted to redesign his site. His exact words...
"Looking to change content and freshen look with simplicity rather than multiple pages cluttered with info."
He was convinced it was the design or look of his website that was the problem. I'm confident that wasn't the issue at all. His design wasn't bad, thought it wasn't using responsive web design techniques so he was being penalized by Google in mobile search results, that should get fixed. No his real problem was he was targeting the wrong keyword phrases and his SEO (Search Engine Optimization) wasn't driving traffic to him. Step 1 of SEO is what are your customers searching for. This client (actually his Web designer) made the cardinal sin shown in the image below of targeting keyword phrases no one was searching for! As the image below shows, he had targeted Michiana + service (and I blocked out the service to protect the innocent), but no one searches for Michiana. For our Phoenix Arizona readers, Michiana is the geographic phrase by residents of Southern Michigan and Northern Indiana to refer to their region. Mich for MI, iana for IN. The problem is though it's a well known descriptor, NO ONE SEARCHES THAT WAY! They search by City Name + Service or in this case South Bend + Service. So while he ranked ok for those keyword phrases, top 3 or 4 results, it didn't do him a bit of good.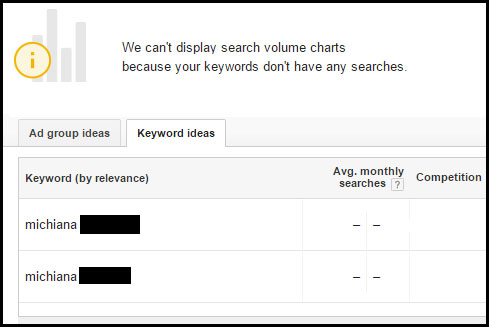 So what is the real solution for this client?
Pick the RIGHT keyword phrases... ones customers are actually searching for!
Redesign using Responsive Web Design techniques to solve the mobile optimized issue and avoid Google's penalty for mobile searches
More content, not less. Google loves text and lots of it. While we used to tell clients 300 words, we are now saying more is better and a 1,000 words on a page is not too much.
A monthly SEO campaign targeting the new keyword phrases.
Relevant content on the blog. For some strange reason the blog on this site has content completely unrelated to the site. I'm guessing a configuration error on the site and it's actually pulling content from some other sites blog.
So to recap... the solution to...
My Website Isn't Working
A modern website design
Using responsive website design to beat the mobile optimized Google penalty
SEO using the right keyword phrases
Fresh and frequent content
More text, not less
With this strategy we've helped many clients build a "Website With IMPACT!" and "Guaranteed Measurable Results!". If your website is struggling to provide a steady stream of prospects or sales, give us a call or fill out our
Website RFQ
form and we'll get to work on resurrecting your old dead site.
About the Author
Brian Rideout is the Chief Pixel Pusher of BANG! Web Site Design. A veteran in the industry (sounds better than saying he's old) he's been helping businesses succeed in the game of Internet Marketing since 1996.