Happy New Year - Is Internet Marketing on your New Years Resolution List?
by Brian Rideout • December 29, 2017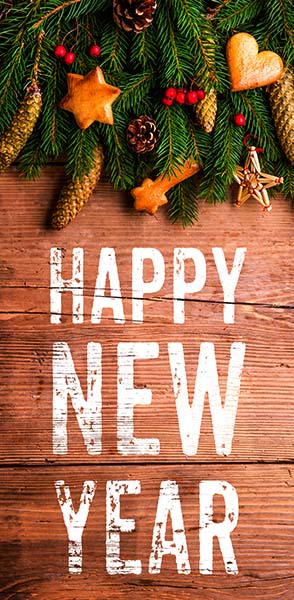 As small business owners we wear lots of hats and get pulled in lots of directions during a typical work day. While many of us have good intentions to spend time on our website, SEO (Search Engine Optimization) & search rankings, and Internet Marketing in general, marketing is often the first casualty of our busy schedules. Unless you truly have more work than you can handle I urge you not to ignore Internet Marketing or if you must, maybe now is the time to outsource it to a reliable and experienced partner.
A recent report by
Publicis Groupe's Zenith
revealed that advertising budgets now spend more dollars on Internet advertising than television. Specifically, 35.1% of ad budgets are now going to Internet Marketing while TV budgets are now just 34.7%. Other mediums such as radio at 8.9%, magazine at 7.8%, newspaper at 8.4% are all declining as well. The only other marketing medium that's growing is outdoor and cinema advertising at 5.2%, up from 3.1% in 2000. In comparison, Internet Advertising was just 3.8% in 2000, 6.0% in 2005, 15.5% in 2010, and 28.3% in 2015. It is by far the fastest growing advertising medium.
It is also interesting to note that while spending on Internet Marketing targeted at desktop computers has remained relatively flat over the past 7 years, it's Internet Advertising targeted at mobile devices that has grown significantly. From nearly nothing in 2011 to 49% in 2017. Projections are for mobile targeting to increase and cover 2/3 of all Internet Marketing by 2020. No surprise as we look today at nearly everyone looking at their smartphone as they go about their day.
The Best Reason to keep Internet Marketing a High Priority...
According to Google, 5 Billion searches are done each and every day. How many of those searches are for your product or service? How often do you show up in the search results and how high do you rank? If you aren't in the top 10, you might as well not be there at all.
Internet Marketing Methods...
SEO
- Search Engine Optimization to achieve higher organic or natural search rankings for specific targeted keyword phrases applicable to the business.
Content Marketing
- Blog posts, case studies, published articles and white papers, all great ways to establish authority and increase visibility and awareness.
PPC
- Pay-Per-Click for instance Google AdWords ads in search and on website partners of Google.
Video
- Video advertising such as ads on YouTube or producing videos for the brands Channel.
Social Media
- Facebook, Twitter, LinkedIn... the possibilities continue to grow as more and more platforms appear and gain a customer base.
Regardless of the method BANG! can assist you reach your Internet Marketing goals of becoming more visible, driving more traffic to your website, and converting more prospects to customers. It's what we've been doing since 1996, helping our clients grow using the power of the Internet. If you would like a free consultation and review of your Internet Marketing efforts,
contact us
and we'll schedule a convenient time to take the first steps in growing your business. We deliver measurable results... guaranteed!
About the Author
Brian Rideout is the Chief Pixel Pusher of BANG! Web Site Design. A veteran in the industry (sounds better than saying he's old) he's been helping businesses succeed in the game of Internet Marketing since 1996.