Digital Marketing Techniques
by Brian Rideout • June 10, 2016
Digital Marketing includes a lot of different techniques. We will highlight a few of them in this blog post including SEO, SEM, Display Advertising, Remarketing & Social Media Marketing. If your head isn't hurting yet, it will. The sheer number of platforms, options, tactics and techniques makes the task of where to put your efforts a real challenge.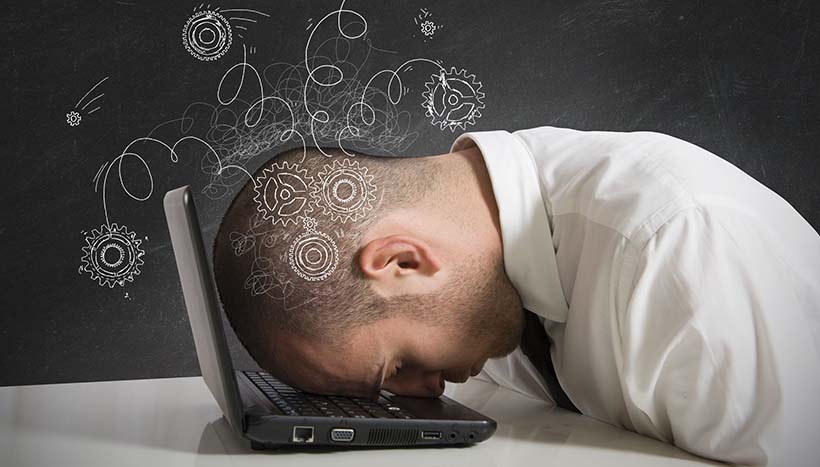 The Internet in a very short period of time has changed forever the way businesses advertise and market their products and services. Most importantly it has put the consumer or buyer in the drivers seat making decisions now more than ever before. In pre-Internet days, businesses would advertise and consumers would buy. Things were simple back then. Today businesses still advertise... but that may only prompt a consumer to research, compare, ask their social network, and then maybe buy... maybe from you or maybe from a competitor they uncovered through their discovery process. Because the consumer is now in charge, I am a big fan of using SEO (Search Engine Optimization) as the #1 Digital Marketing technique.
SEO (Search Engine Optimization) for Digital Marketing
Because a consumer today can use their smartphone to search Google and the other search engines for anything, and they do more than they use a desktop computer these days, your number one task as a marketer is to be visible when they do. SEO while a long term strategy is the most cost effective at being visible, and trusted during that search process. While SEM (Search Engine Marketing... think PPC or Pay-Per-Click, Google AdWords for example) generally shows above the natural search results, 80% of consumers ignore the ads. They do not trust them and know as a marketer you've paid to be there. Natural or organic search results in contrast have a higher trust factor. They also have the added advantage of it not costing you every time someone clicks on your result!
SEM (Search Engine Marketing, including PPC/Pay-Per-Click or Display Advertising on Search Engines)
Is paying a search engine like Google or Bing! to display your ad, whether it be a simple text ad or an image based display ad, when a consumer searches for a keyword phase you've agreed in advance, to pay for if they click on your ad driving the consumer to your website. Google's AdWords program is the most prominent example of this type of advertising. You agree to pay "X" dollars per click on an ad that you write that will then be displayed when keyword phrases you determine are searched.
Many years ago these ads were incredibly inexpensive... pennies per click. That ended with Google's dominance of the search landscape and now it is common to pay many dollars per click. Highly competitive phrases like "Personal Injury Attorney" can go for well over $20 per click depending on the geographic market and the number of attorneys bidding for the click. For many of our clients though, SEM can still be effective if done properly and there is a lot to like about the practice. For instance.
Budget - You can specify a budget per day that you're willing to spend. You don't have to worry about getting surprised at the end of the month with a huge bill you weren't expecting.
Tracking - You will know what keyword phrases prospects are clicking on which is useful marketing information.
Conversions - You will know what keyword phrases are not only clicked, but that then result in a prospect contacting you or making a purchase. If you find over time that only some keyword phrases that you've bid on convert, stop spending on phrases that don't convert!
Easy - Google and Bing! have both made it very easy to get a campaign up and running. Of course they've made it very easy for you to spend you're marketing dollars as well. Hiring a professional to help you with your campaigns is money wisely spent. There are so many ways to spend needlessly and easy ways to correct it that a pro will probably save you money in the long run and provide a higher return on your investment.
Remarketing is another type of SEM that while a little more complicated to setup allows you to be very visible to consumers once they've visited your site once. It involves placing code on your website that "tags" site visitors. Once they've visited, but NOT converted (contacted you or made a purchase) the search engine displays ads on many other websites as they search and browse the Web. Amazon is one advertiser that uses this technique extensively. Search for a product on amazon, but don't buy. For the next 30 to 90 days you will see Amazon ads nearly everywhere you go. This is an inexpensive and effective way to look dominant in the marketplace.
Display Advertising
Of course the search engines don't have a monopoly on displaying ads across the Internet. There are dozens of companies who have a network of websites that they either own or buy ad space from and who will for a price, advertise your company on-line. While most small businesses only think of Google for on-line marketing, they aren't the only game in town.
Social Media Marketing
As more and more consumers embraced social media (think Facebook, LinkedIn, etc.) advertisers were sure to follow. All the major social media platforms have found ways to monetize their site and lets face it, they have to make a buck too! Building out huge data centers to support the huge numbers of site visitors to these platforms isn't a cheap proposition. From promoted posts to display advertising, you can spend big bucks at social media sites. The one real advantage they have is you can micro target your demographic on these platforms. These sites KNOW what their users are into and can laser target ads to each user based on age, interests, sex, geography, etc. On LinkedIn for instance you can show ads only to people at certain size companies or with a particular job title. Social Media Marketing costs are going up but on many platforms know paying is the only way to get your message distributed.
So does your head hurt yet? You've just read 1,000 words on Digital Marketing and we have only scratched the surface. If you would like some help (and a couple of aspirin) let us know. We've been practicing this game of
Digital Marketing
for 20 years and we have gotten pretty good at it. Call us at 602-427-5626 ext 1 for sales or send us an e-mail
here
. We are happy to help!
About the Author
Brian Rideout is the Chief Pixel Pusher of BANG! Web Site Design. A veteran in the industry (sounds better than saying he's old) he's been helping businesses succeed in the game of Internet Marketing since 1996.