Beware of the .zip attachment!
by Brian Rideout • October 09, 2015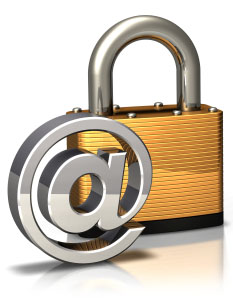 Beware, beware, beware! Bogus emails are being sent out that contain .zip files that contain a virus. The files are sent as a compressed zip format as that helps prevent anti-virus software from detecting and deleting them. Once the .zip file is opened your computer can become infected with a virus instantaneously!
Unfortunately the criminals make them look convincing as they can appear to be legitimate notifications of an attempt to deliver a package, or a notification about a banking issue. They can also look like it was sent from a family member or a friend. This is called email spoofing. Email spoofing allows the bad guys to send an email message that appear as though it actually came from someone you know.
One of our client's recently became a victim. They innocently opened a .zip file claiming to be a scan of a check. Once their computer was infected it immediately sent another e-mail to everyone in this poor client's address book, perpetuating the infection.
As always if you receive an email from someone you know or a business that actually looks legitimate, but you were not expecting it don't open the attachment!!! If you are unsure of its legitimacy, simply contact the person or company that sent it to you and see if they actually sent it. Nine times out of ten they will say "I didn't send that to you?" Then delete the e-mail. Also be aware, both Smartermail in it's default settings and Outlook don't actually delete a file immediately. They simply place the deleted e-mail in the deleted items folder. To truly delete an e-mail you must delete twice... once to move to deleted items, a second time from the deleted items folder.
Please be safe out there!
About the Author
Brian Rideout is the Chief Pixel Pusher of BANG! Web Site Design. A veteran in the industry (sounds better than saying he's old) he's been helping businesses succeed in the game of Internet Marketing since 1996.