Thank you for sharing this page with your friends.
Best Web Designs by BANG!
We don't like to play favorites among clients, but these are our favorite Web designs. From the layout and typography to the color and imagery, these projects stand out.
Arizona Companion Animal Spay/Neuter Committee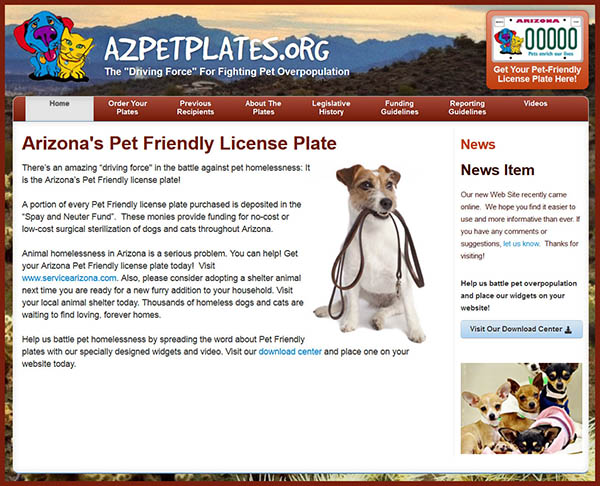 This site qualifies as the "cutest" site we've ever done, but animal homelessness in Arizona is a serious problem and Arizona's Pet Friendly License Plate is an amazing "driving force" in the battle against pet homelessness.
Cater Phoenix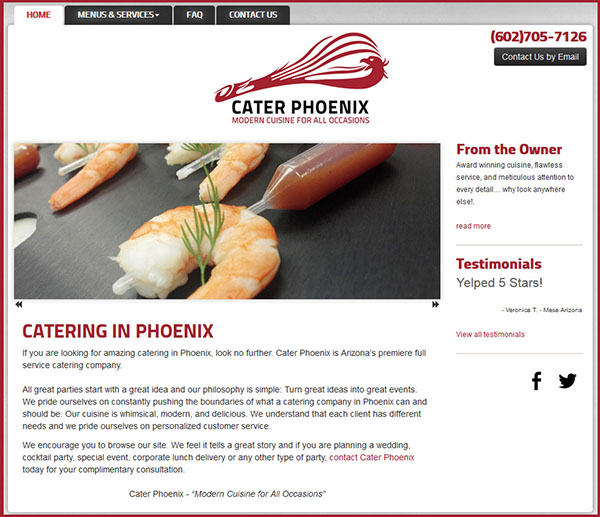 Dennis Frazier the business owner and chef came to us with a site that had zero rankings on search egnines. A redesign showcased his elegant and tasty cuisine and shot him to page 1 of the search results resulting in frequent requests for his service.
If you are looking for amazing catering in Phoenix, look no further. Cater Phoenix is Arizona's premiere full service catering company. Whether you are in need of Phoenix wedding catering, business lunch catering, or an intimate dinner for two Cater Phoenix will provide great and personalized service.
SouthWest Concrete Paving Company
A site for a concrete paving contractor with BIG bold images in a slideshow on the homepage. A project area allows them to cover in detail, current and past projects showcasing their abilities to site visitors. A plan room allows them to securely share blue prints and project documents with stakeholders. And as their website generates more projects for them to work on, they use their employment opportunities page to recruit more workers for boots on the ground paving the way in the SouthWest.
DXD Racing Clutches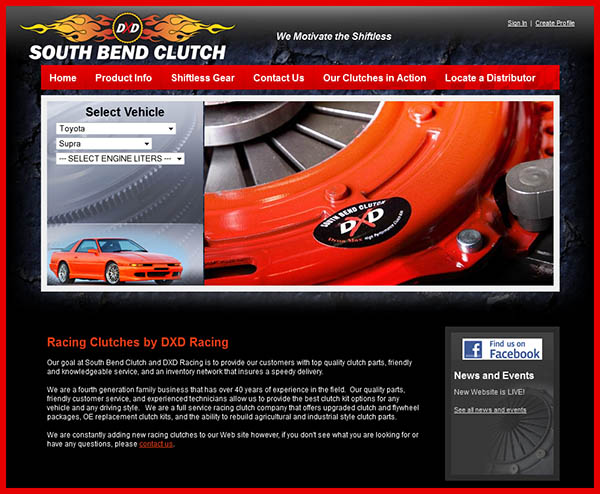 Do you like bold and colorful as a design style? This site for a racing clutches manufacturer may inspire you. We programmed in a convenient way for site visitors to determine which clutches fit their vehicles through a simple drop down selection process. Then married that to our shopping cart system. The result is a site with excitement that also puts dollars in our clients pocket everyday.
The Montessori Academy at Edison Lakes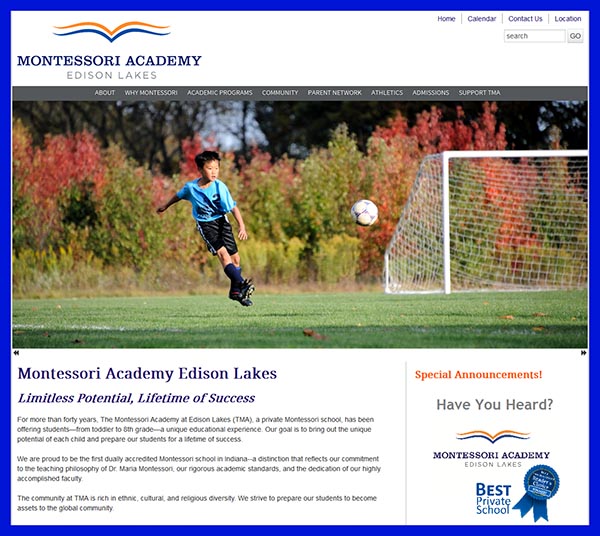 If really big images plus a site optimized for mobile is in your future be sure and check out The Montessori Academy at Edison Lakes site. Large images showcasing students learning and having fun dominate the homepage, but behind the scenes our CMS (Content Management System) allows the school staff to manage everything from that homepage slideshow to the athletics schedule. Our redesign gave the staff needed administrative access when their current webmaster was ready for retirement. The RWD (Responsive Web Design) technique allows parents to check on their children's schedule while on the go from their smartphones. A beautiful and functional design for a school website.